Ordinance on the extension of residence permits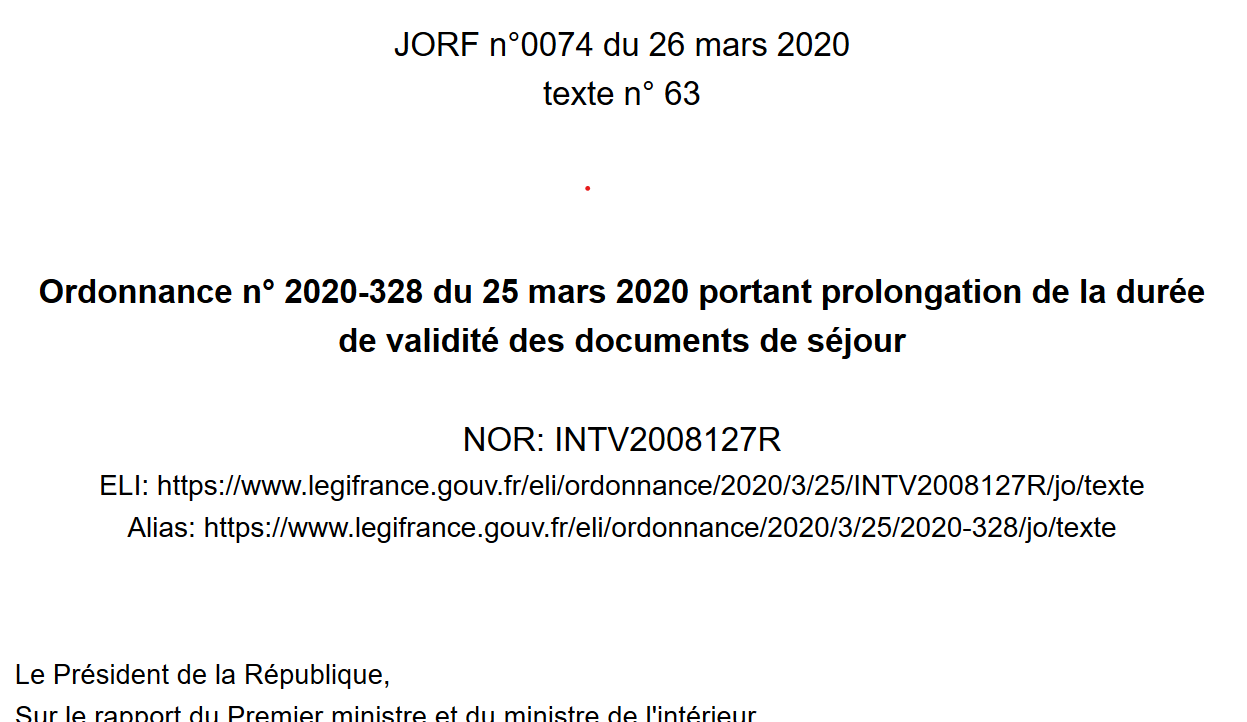 The ordinance for the extension of residence permits
was published in the JORF of 26/03/20 (Ordinance No. 2020-328 of 25 March 2020 extending the period of validity of residence documents).
The following documents which would expire between 16 March and 15 May 2020 are extended by 90 days (3 months) and not by 180 days as indicated by the Law (6 months) :
1° Long-stay visa ;
2° Residence permits, with the exception of those issued to foreign diplomatic and consular staff ;
3° Provisional residence permits;
4° Receipts of applications for residence permits;
5° Asylum application certificates.
It is therefore an automatic extension with maintenance of social rights and the right to work. Be careful however, this period of only 90 days is likely to complicate making an appointment at the prefecture.