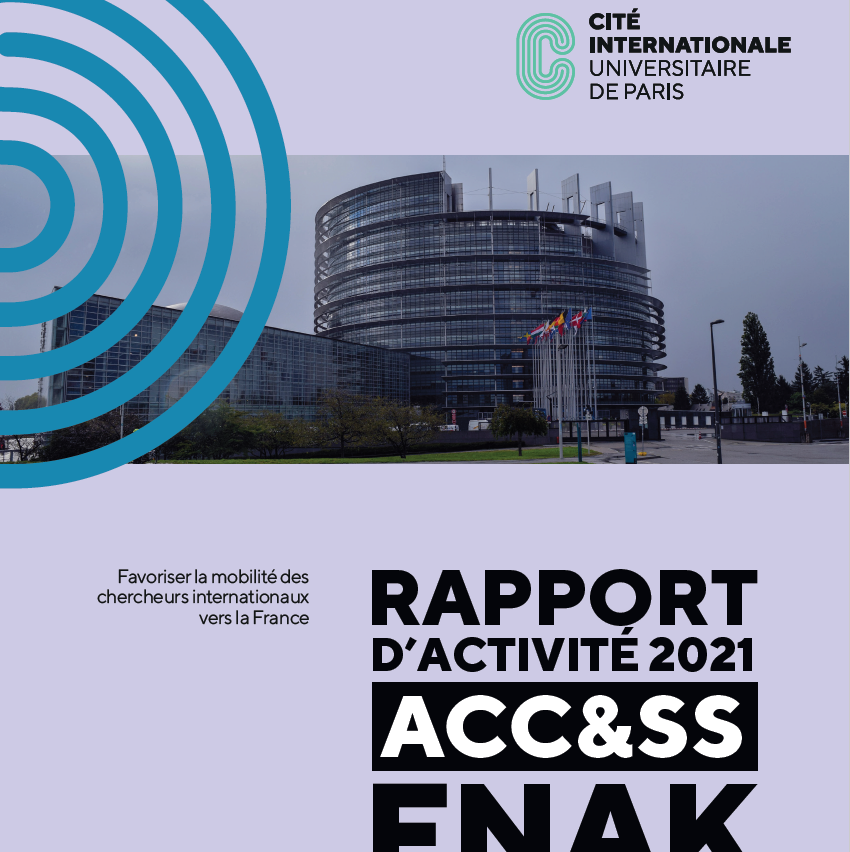 FnAK's annual report 2021 can be downloaded here. (French)
The Kastler Foundation works to promote the mobility of international researchers to France:
TO FOSTER THE RECEPTION OF INTERNATIONAL RESEARCHERS IN FRANCENCE
– The Kastler Foundation contributes to fostering international cooperation, as did the 1966 Nobel Prize in Physics Alfred Kastler.
– Son expertise est reconnue au plus haut niveau stratégique, en France et en Europe.
WHO IS IT FOR?
– Any researcher in academic mobility, regardless of nationality, discipline, funding and host site in France.
– Any employer or host, regardless of their status.
WHY?
FnAK's missions are divided into four main areas:
– To welcome: to professionalize the national and territorial reception of French universities and research organizations.
– To improve: to cooperate with the Ministries and government services for the improvement of the immigration law.
– To monitor: to deploy the ALFRED® (ALumni and Foreign REsearchers Directory) database throughout France, thanks to the EURAXESS network.
– To decide: to accompany political and academic decision-makers with the strategic support of a scientific council.
A NATIONAL NETWORK
– The Kastler Foundation was created by the French Academy of Sciences in 1993, following a report to the Prime Minister on the situation of international researchers in France. From its headquarters in Strasbourg, it launched a network of some 50 EURAXESS centers in France, thanks to the European Commission, to promote French higher education, research and innovation.
– The Ile-de-France network (Paris region) requires a higher degree of expertise and organization. For this reason, it has become a component of the Cité internationale universitaire de Paris, which is now recognized for its ability to host international student and scientific mobility.
– The Cité internationale and the Kastler Foundation are the alliance of two cardinal ambitions for sustainable international academic relations. Under the dual impetus of philanthropists from all over the world in 1925 for students, and the Academy of Sciences in 1993 for researchers, they intend to facilitate the life of people in academic mobility and cultivate multicultural exchanges conducive to peace in the world.
– Constituted as an association EURAXESS France, the French network is a strategic partner of the Kastler Foundation.
– The State and local authorities of the Grand-Est region have supported the Kastler Foundation financially and strategically since its creation.
A VANTAGE POINT
– This vast field of action offers the FnAK a privileged observation post. It is an original model of cooperation in France and internationally with all the organizations and individuals specialized in international scientific mobility.
– With the French EURAXESS network, it is developing a mobility observatory to meet the needs of researchers and their hosts.