Press release Prefecture / residence documents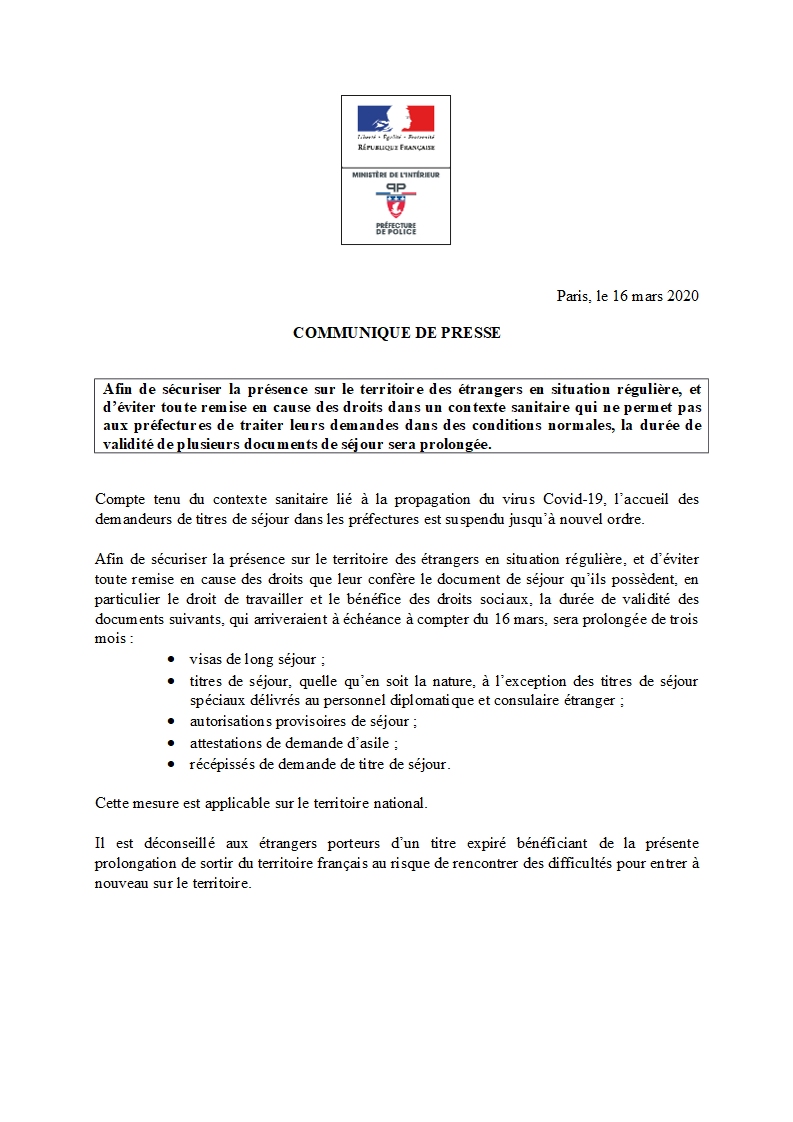 Paris, March 16, 2020

PRESS RELEASE

In order to secure the presence on the territory of legal aliens, and to avoid any questioning of rights in a health context that does not allow prefectures to process their applications under normal conditions, the validity period of several residence documents will be extended.

In view of the health context linked to the spread of the Covid-19 virus, the reception of applicants for residence permits in prefectures is suspended until further notice.

In order to secure the presence on the territory of foreigners in a legal situation and to avoid any questioning of the rights conferred on them by the residence document they hold, in particular the right to work and the benefit of social rights, the validity of the following documents, which would expire on 16 March, will be extended by three months:
long-stay visas ;
residence permits of any kind, with the exception of special residence permits issued to foreign diplomatic and consular staff;
provisional residence permits;
asylum application certificates;
receipts for applications for residence permits.
This measure is applicable on national territory.
Foreign nationals holding an expired permit benefiting from this extension are advised not to leave French territory, as they may encounter difficulties in re-entering French territory.